World Jewish News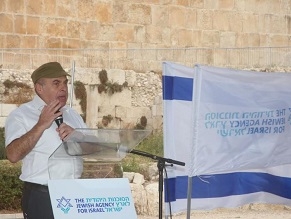 Natan Sharanksy speaks at the Jewish Agency Board of Governors to meet in Jerusalem, October 25th, 2015.. (photo credit:MARC ISRAEL SELLEM)

Ugandan Jews get official recognition from Jewish Agency

13.04.2016, Repatriation

A Jewish community in Africa has moved one step closer to gaining formal recognition from the Israeli government.

The Jewish Agency said in a letter to Israel's Conservative movement that the Abayudaya Jews of Uganda, a community whose members formally converted to Judaism under Conservative auspices, are a "recognized" community, Haaretz reported Tuesday.

Such recognition means the Ugandan Jews are allowed to immigrate to Israel under the Law of Return.

Since the early 20th century, members of the Abayudaya community, which now numbers approximately 1,500, have been observing Judaism, and in 2002, the majority formally converted.

In a letter to Rabbi Andrew Sacks, director of the Rabbinical Assembly of the Conservative movement in Israel, the Jewish Agency said it has recognized the community as Jewish since 2009 and also recognizes the authority of its rabbi, Gershom Sizomu.