World Jewish News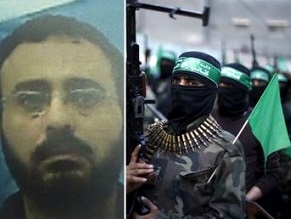 The suspect was named as 38-year-old Wahid Abdullah Burash of Jabalia in Gaza, an employee of the United Nations Development Program (UNDP).

United Nations worker arrested for aiding Hamas military activities

10.08.2016, Israel

Just days after it was revealed that the Shin Bet, Israel's internal security agency, had arrested a senior official in the international aid organization World Vision who is accused of siphoning off $7.2 million of humanitarian funding to Hamas, a United Nations worker in Gaza has been arrested for using his position to aid Hamas military activities.

The suspect was named as 38-year-old Wahid Abdullah Burash of Jabalia in Gaza, an employee of the United Nations Development Program (UNDP).

Shin Bet and the police arrested Borsh on July 16 on suspicion of exploiting his position at UNDP to provide material assistance to Hamas.

The news was cleared for publication on Tuesday.

The UNDP is tasked with projects to help the Gaza Strip's inhabitants, including projects to rehabilitate homes damaged in warfare, wiith a particular emphasis on restoring homes destroyed during Operation Protective Edge in 2014.

Burash had worked as a UNDP engineer since 2003. He was tasked with demolishing homes damaged in warfare and evacuating the waste.

According to the Shin Bet, Burash was instructed by a senior Hamas official in 2014 to use his position in order to help the organization.

In 2015, he allegedly helped build a naval marina for use by Hamas's military in northern Gaza.

Burash also reportedly convinced his manager at UNDP to give preference in rehabilitation projects to areas inhabited by Hamas operatives.

When weapons or tunnel openings were discovered in homes being worked on as part of UNDP projects, UN procedure to report such findings was not followed, the Shin Bet investigation allegedly found.

The interrogation of Burash uncovered additional Hamas operatives embedded in other aid organizations, the Shin Bet added. Burash was able to provide information on Hamas tunnels and weapons' warehouses that he encountered during his work.

"This investigation shows the manner in which Hamas takes advantage of aid resources from international organizations in Gaza, which are intended to be used as humanitarian aid for the civilian population," the Shin Bet stated.

Burash was indicted for aiding Hamas at the Beersheba District Court.

Israeli UN Ambassador Danny Danon addressed UN Secretary Ban Ki-Moon Tuesday, demanding an end to Hamas's exploitation of the UN.

"This is not an isolated incident, but a worrying trend of systematic exploitation of UN bodies by Hamas terrorists," Danon said.

He added that if the UN is truly interested in improving the lives of the people of Gaza then they must immediately oust and detain any and all employees that are working for Hamas and cut all ties with organizations that assist terrorists.''

"We expect the UN, and particularly the UN's aid organizations, to unequivocally condemn Hamas for the exploitation of the aid mechanisms, and to take concrete action to ensure humanitarian aid reaches those who need it and not the heads of Hamas," said the Israeli foreign ministry.