World Jewish News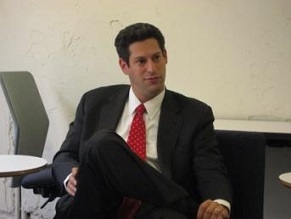 Joel Kaplan, Facebook's Vice President of Global Public Policy.

Israel and Facebook to tackle online incitement

13.09.2016, Israel

The Israeli government and Facebook agreed to work together to combat online incitement. The social media company has already begun removing 95 per cent of content requested by Israel, while You Tube, owned by Google, has removed 80 per cent of the content at Israel's request.

Public Security Minister Gilad Erdan and Justice Minister Ayelet Shaked met Facebook's executives Joel Kaplan, Vice President of Global Public Policy and a former deputy chief of staff for policy at the White House, and Monika Bickert, Head of Product Policy.

They agreed to create joint teams to further discuss how to deal with internet incitement.

Israeli leaders have long maintained that such incitement has been a key factor in the ''lone wolf'' Palestinian attacks which have killed at least 40 people over the past year.

Erdan and Shaked have spearheaded a legislative initiative which would compel online platforms such as Facebook to remove content on court orders.

"Wunderstand that there is too much online incitement, and we must continue to increase our efforts," Shaked said at the International Institute for Counter-Terrorism's World Summit at the Interdisciplinary Center in Herzliya.

A Facebook statement said: "Online extremism can only be tackled with a strong partnership between policymakers, civil society, academia and companies, and this is true in Israel and around the world. We had constructive discussions about these important issues and look forward to a continued dialogue and cooperation."

In addition to Erdan and Shaked, the Facebook delegation also met with civil servants, officials from the Prime Minister's Office and opposition MK Revital Sweid, who has submitted her own draft legislation which would force social networks to better monitor content or face a fine.

Erdan said: "Facebook and internet companies have a responsibility regarding the content they allow on their sites that encourages incitement and terror, and they should actively operate to monitor it."

''In the last wave of terrorism, we saw that the Internet turned into a breeding ground for terrorism, and we must fight together to prevent it."

''Social media companies "can and must do much more," Erdan added.