Julius Meinl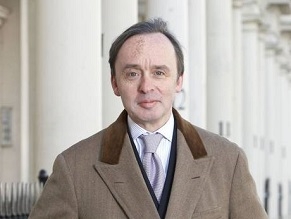 Julius Meinl V was born on July 9, 1959 in Austria in a family of entrepreneurs. He graduated from St. Gallen University (Switzerland), specialty "Economics and Finance". His business career began in 1981; currently he is Chairman of the Supervisory Board of Meinl Bank AG and Julius Meinl AG. He is married and speaks German and English.

Julius Meinl Meinl V`s grandma Hansi Meinl was Jewish, so after the so called 'Anschluss' of Austria by Nazi Germany, his grandfather Julius Meinl III was forced to flee with his family to England. His mother Maria Gerngross together with her Parents Paul and Martha Gerngross fled to Uruguay. His father, Julius Joseph Meinl served in the British Royal Air Force after the war and he studied in England. Since then his family got the British citizenship. After World War II his father's and mother's families returned to Austria.

Julius Meinl V is actively engaged in Jewish philanthropy. He provides support to Jewish communal institutions in Austria, in particular, to the Lauder School of Entrepreneurship in Vienna. Actively supports Jewish communities in countries, where Meinl Bank AG is active in: in the former Soviet Union, Central and Eastern Europe as well as in Israel. Significant assistance was provided to the Yitzhak Rabin Peace Center in Tel-Aviv.

At the autumn of 2013 on Julius Meinl V initiative the Foundation for Jewish communities and community programs in Eurasia was established. On October-December 2013 the Foundation has provided financial support to several communities in the region and the Euro-Asian Jewish Congress activity.